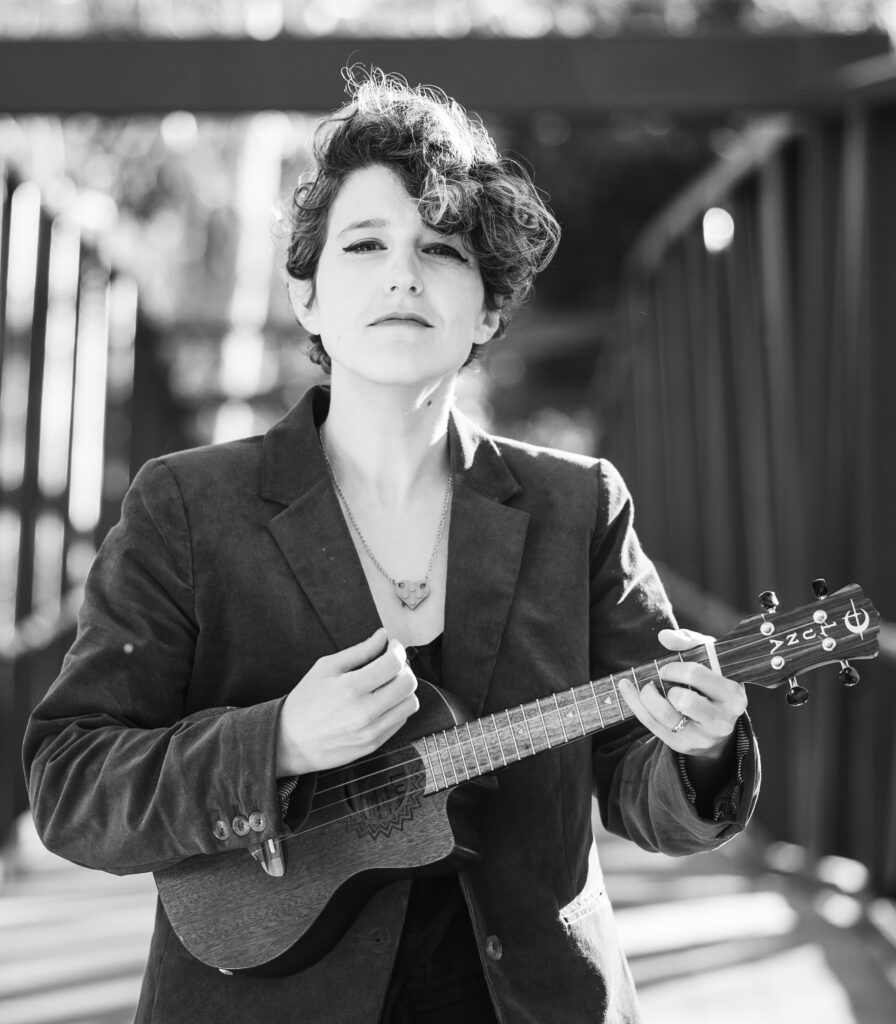 Hi there, my name is Mae Blonski, but I also go by Maybe In Time. I'm a singer & songwriter living on the beautiful central coast of California. I primarily play Ukulele and write songs about anxiety and hope. Check out my album on bandcamp! Below you can see my performance schedule, book me for a gig or private lessons, or follow me on Facebook and Instagram. Thanks for stopping by!
Calendar
Nothing from November 28, 2023 to December 27, 2023.
Bookings
If you'd like to book me for a gig or Ukulele lessons, email me at [email protected] or call 805-242-1114
Follow me here!